Consciousness
Now in the permanent collection of the Met, MOMA, and Whitney Museums, Consciousness is a survey of Brown's expansive practice in video and performance. Spanning 8 years, this limited edition, hand-bound book includes images and lyrics from 47 works. Published in limited edition risograph/digital print by GenderFail. Designed by Lex Brown and Be Oakley.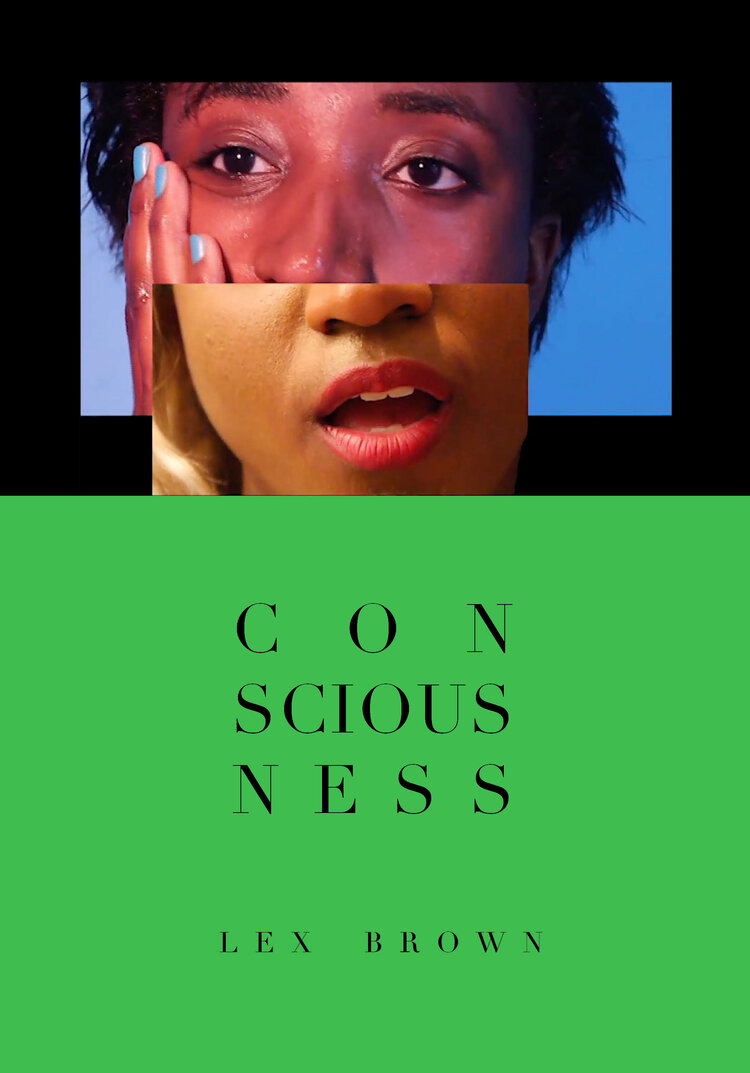 The year is 2056. Hotshot lawyer Mia Garner needs a fresh start after dumping her cheating boyfriend. So she goes on a cross-country drive with Derek, her handsome tech stepbrother, to meet Xavier Céron, a mysterious CEO who wants to acquire the game-changing nanochip Derek invented. But when Céron's sadistic plans for the chip are revealed, what—and who—is Mia willing to do to stop him?

My Wet Hot Drone Summer by Lex Brown is one of the New Lovers, a series of short erotic fiction published by Badlands Unlimited. Inspired by Maurice Girodias' legendary Olympia Press, New Lovers features the raw and uncut writings of authors new to the erotic romance genre. Each story has its own unique take on relationships, intimacy, and sex, as well as the complexities that bedevil contemporary life and culture today.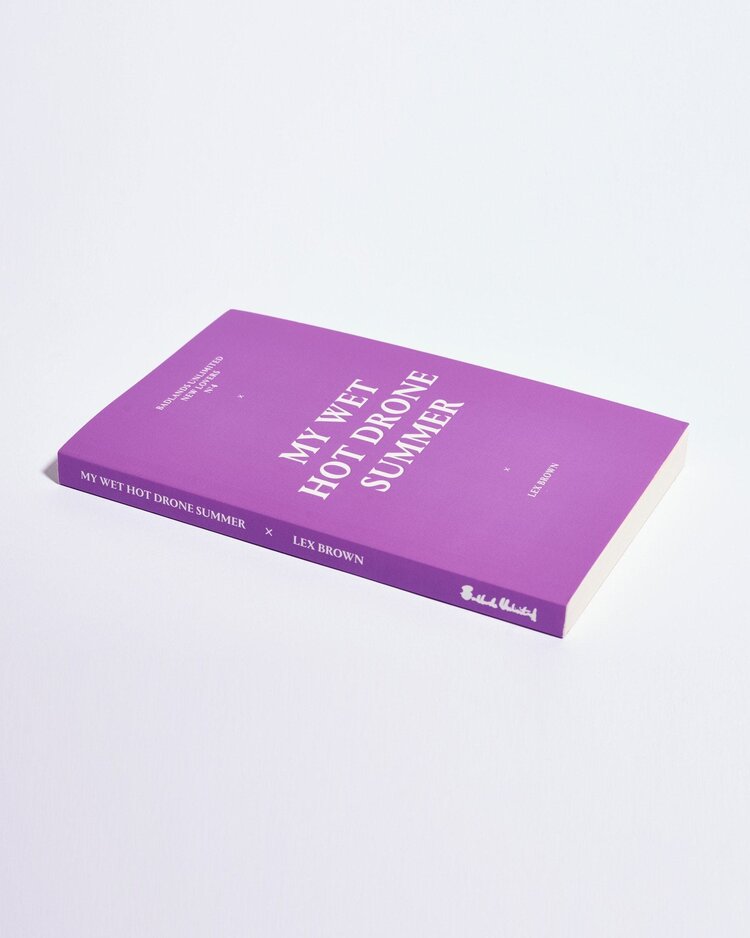 "A sci-fi romp with sex acts stacked on top of each other in a sort of dripping post-modern parody."


– broadly


"Literary raunchiness."

– new york journal of books


"Using the cloak of the erotic novel, which historically has been seen as light entertainment and even farce, Brown's discussion of body politics, privacy, and surveillance feels remarkably subversive."

– full stop


"Hard to put down."


– hyperallergic